Mike Jarrard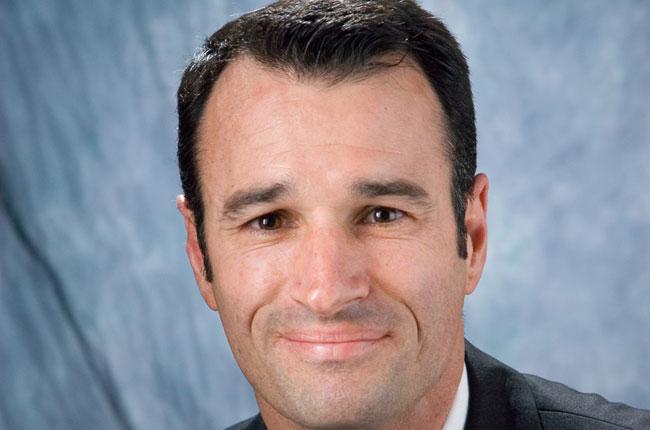 "I am very bullish. The climate is not going to go away. We have the best situation here and I don't see that changing. The Salinas Valley is unique; we have great weather with many different microclimates to grow all kinds of crops, and we have our own water source."
Family:
Mike Jarrard grew up on a farm in Bakersfield in the heart of the San Joaquin Valley. His family grew cotton, alfalfa, wheat and barley and it was somewhat of a foregone conclusion that Mike would follow that same life path.
"I graduated from high school in Bakersfield and I assumed I would pursue an ag career. In fact, I went to UC Davis and studied ag economics."
History:
"When I was graduating from Davis I was in the career center and saw a job posting for Dole come across the facsimile machine when I was standing there. It was just good timing. I knew Salinas Valley was the Silicon Valley of agribusiness so I thought it was a good idea to start my career over here and then eventually go back at farm in Bakersfield. Twenty years later, I am here to stay. I'd say it was after about 10 years that I knew I would stay in this area."
At Dole for five years, Jarrard learned the ins and outs of the shipping from an administrative position. In 1994, he came over to Mann Packing as an information systems manager and took his fresh produce industry education to the next level. "Mann was very involved in the value-added product lines and fresh cut vegetables. They were also involved in a number of new ventures that I got to work. For a while I purchased raw product and then when we launched Fresh Leaf Farms, which produced fresh cut vegetable packs for the foodservice, I helped manage that operation as the general manager. That was in 1997. In 2002, we also acquired a company that grew and harvest snap peas and I managed that operation."
In 2006, Mann Packing President and CEO Joe Nucci died unexpectedly, which propelled Jarrard into his current position as president and CEO. "I've been involved in many different operations for the company but typically from the admin side. My career has been in the office rather than in the field.
Jarrard is single and lives in Santa Cruz. With a brother and sister and their families nearby he gets his fair share of interacting with the next generation. "For pleasure I enjoy motorcycle riding and taking long touring rides. I used to play rugby a lot but I have given that up for triathalons."