Robby Barkley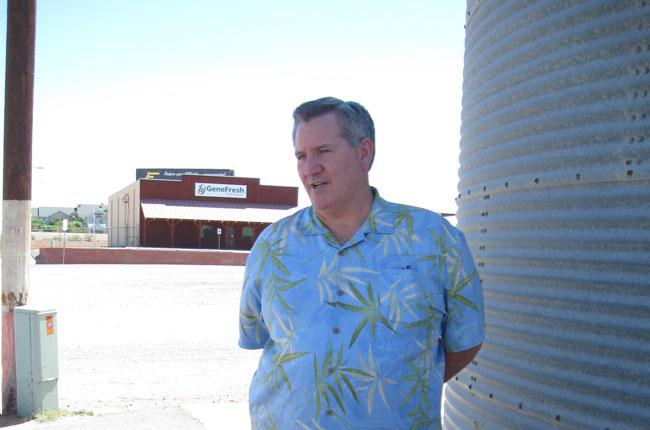 "I don't think there is any better business to be in than farming and agriculture."
Family:
It is difficult for Barkley to separate his personal life from his work life. When asked what makes him tick off the farm, he says, "I work. I love what I do. I love the outdoors. I love to hunt and fish and I am a fairly good 12-hole golfer, but after that I get bored."
The widowed Barkley remarried four years ago, with his extended family now including his wife Rachael, five children aged 10 to 38, and eight grandchildren. Two of his children are involved in the family farming business along with two nephews.
History:
For more than 100 years, the Barkley family has been in the growing business in the Yuma area. "Both my mother and father's families have been in Yuma for about 100 years. And both families were involved in farming from day one.
" His ancestors came from a number of different locations but they all came to the southwestern desert to make their living in the farming industry. His grandfather Les Barkley began farming in Yuma prior to the 1920s and established a sizable farm over the next 30 years.
"It was small by today's standards but in those days it was a good-sized operation." James F. Barkley, Robby's father, took the operation to the next level in his close to 30 years of farming. "My dad took it over in the 1950s," Barkley said. "By the 1970s, our main three crops were iceberg lettuce, cotton and grains. My dad had expanded to other areas so by the late 1970s, we were farming in Yuma, Oxnard, the Mexicali Valley in Mexico and in Colorado."