John Powell Jr.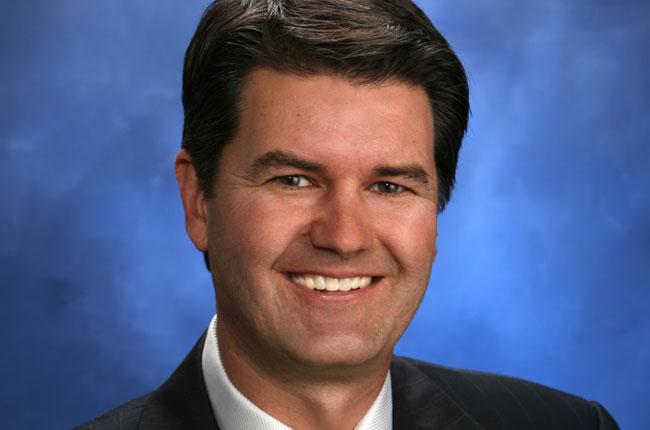 "By its own definition, sustainability is the goal. I mean, we want to be here 100 years from now."
Family:
It's difficult to spend any amount of time discussing Peter Rabbit Farms, and specifically it's managing partner, John Powell, Jr., without discussing the legacy of the Powell's and that family's ability to grow the business, adapt to change and remain on the cutting edge, all the while remaining a true family business.
John Powell, Jr. and his brother Steve are part of the third generation to manage the family business, which was founded by his grandfather Palmer Powell in 1949. Peter Rabbit Farms is a grower, packer and marketer of green, yellow and red peppers, eggplant, beans, table grapes romaine and other leafy greens. They also grow carrots, broccoli, celery, cauliflower, lemons dates, onions and turf grass all in the Coachella Valley.
"It's still family," said Powell, stating that the first transition was from his grandfather to his father. "The kids were coming up in the business then and now I've been here 22 years and my brother has been here about that long. Now we are the one's running the business."
Powell said it is that partnership between family and business that really sets agriculture apart. "There are family businesses and there are corporate businesses, and the main difference, at least the way I define it, is (with the family businesses) the owner is involved,"
Powell, a Stanford University graduate continued: "And a corporate business, whether it is owned by shareholders or some other entity, is where the ownership isn't involved daily in the business."
History:
Powell believes being involved in the business on a daily basis has its benefits and is necessary for agricultural firms.
"There's more of a direct connection," he said. "Anytime you are involved with something at that level, you're going to be more invested in it personally. The main difference in a family business, is one, they are willing to work for next to nothing."
He also reasoned that farming just isn't lucrative enough for your average corporation.
"The reason farms are not owned by shareholders, or whatever, is that the returns are not that good," he quipped. "A similar investment somewhere else, where you are going to expect 10 or 12 or 15 percent return … I don't think that farming, when you compare the numbers side-by-side is going to produce anywhere near that return."
But he believes that what he has received is much more important than a profit and loss statement. Powell said the opportunity he has had to work alongside both his father and grandfather was priceless.
"I was lucky to work here with my grandfather for a year before he passed away," said Powell. "The main thing I learned from him and my father is integrity. Your name is really the only thing you own. Have a good name and be honest and tell the truth, and that really pays off. I think that's the ethos that we've always run this business by."