John D'Arrigo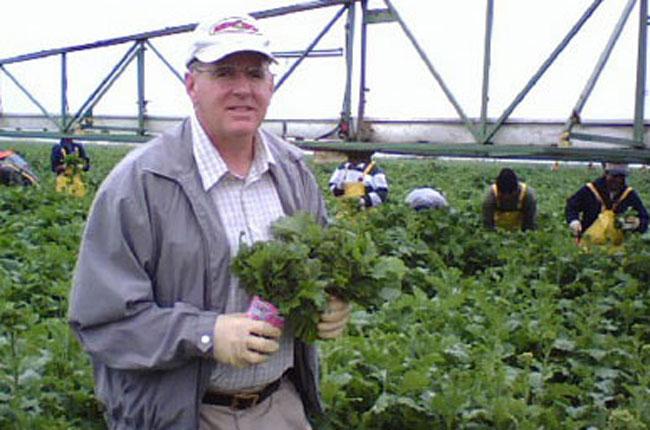 "Education is the key. I believe if people understand the importance and value of farming, they will support it."
Family:
He and his wife Sandy have three boys – Christopher, Michael, and Matthew. They love to share adventures together such as scuba diving, water and snow skiing, and mountain biking."
History:
"My grandfather, Stefano, and great uncle, Andrea, were immigrants from Italy who came to America looking a better life – much like the Latino immigrant today. When they arrived, they and their fellow country men couldn't find broccoli here, so, longing for the flavors of home, had their father, my great grandfather, ship them some broccoli seeds."
The D'Arrigo Bros. are credited with starting the commercial broccoli business with the first transcontinental shipment of broccoli from the West Coast to the East Coast.