George Boskovich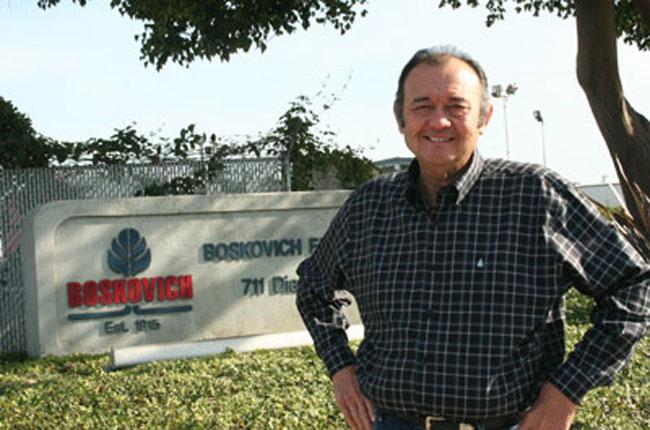 "To grow in farming, I believe you have to do a little bit of everything from the bottom up."
History:
In 1915, Stephen Boskovich began farming in the San Fernando Valley, selling his crops at the Los Angeles Wholesale Market. His sons helped out on the ranch. By the 1940s, two of Stephens sons, John and George returned from WWII and began working for their other brother Phillip who had been growing green onions and carrots on seven acres of land. Eventually, the three brothers formed Boskovich Brothers Produce Growers.
In the 1960s, the Boskovich brothers moved their farming operation to Newhall/Saugus, Calif., growing green onions exclusively on a 145 acre ranch. By the 1970's, three of Stephen's grandsons: George, Jr., Phillip, Jr. and Joe, joined the family business, became partners, and formed Boskovich Farms, Inc. After growing green onions for 25 years, George Jr. recognized it was time for a change. The consolidation for products and steady supplies available year-round attracted many new customers, and the continuing success encouraged the family to broaden its product line even more. By the mid 1980's, Boskovich Farms was producing more than 30 different vegetable crops, twelve months of the year, from four locations in California, Arizona and Mexico.