Harold McClarty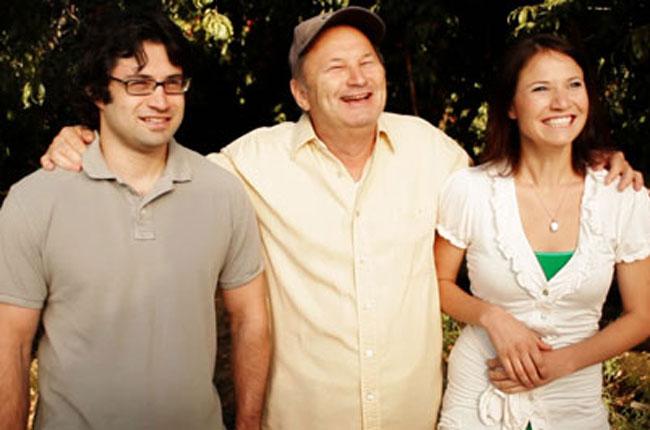 "You have to like what you do and be proud of what you are producing. That is as much a part of it as making a living."
Family:
Harold married his wife Deborah, who hailed from a westside farm, in the 1980s, and they have raised two kids (pictured with Harold above) who are following in their parents' footsteps. Jonathan graduated from UC San Diego and received a masters from Cal Poly San Luis Obispo and Chelsea also graduated from Cal Poly.
Both sit across from Dad on the sales desk though he said the choice to enter the family business was their own, with no pressure from him.
History:
"I grew up on a 40-acre farm in Parlier as the fourth generation from this area. I graduated from Selma High School and went on to UC Santa Cruz. At that time I wasn't really enthused about agriculture. I saw it was a hard life, working seven days a week. It was a struggle. We didn't starve but it wasn't easy for my Dad to make a living and raise four kids. He had to drive a forklift in the off season."
In the late 1960s when Harold McClarty headed for Santa Cruz, it was a very new UC campus with a penchant toward experimental education.
"Like most people I created my own major – environmental geography, with an eye toward getting into building and planning, and focusing on considering the environment around you when you were building. But that wasn't what most people were thinking about when they were building. It wasn't until I went away that I missed agriculture. I realized I wasn't a city boy. I looked at other careers and didn't see a lot of substance in those occupations. I loved the independence of agriculture. It is more than a job, it is a way of life. There is something about being on a farm that I love. I spend a lot of time in the office, but the favorite part of my day is when I am out on the farm."