Scott Klittich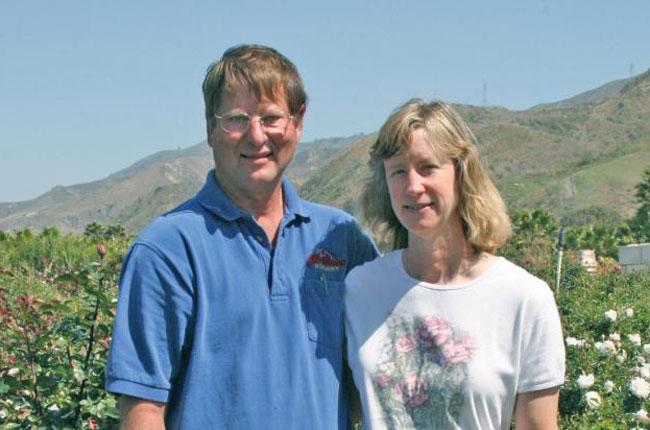 "We're doing our part to support the industry in all we can—because it's a great industry and a great group of people."
Family:
With three sons, Klittich hopes someday one or more will continue the nursery he helped build. The oldest son is going into a doctoral program in etymology at University of California at Davis, the middle son is finishing a degree in plant protection science at Cal Poly San Luis Obispo and the youngest son is active in Future Farmers of American and 4-H in high school.
"Continuing the business would be great—and the boys always have that opportunity, but I want them to pursue their dreams. I don't want them to be tied down to one place," Klittich said. "If they come back, it's wonderful and I think they'd do an excellent job, but I want them to follow their dreams where they want to go."
History:
When people come out to Scott Klittich's nursery in Fillmore, Calif., it's like entering into a paradise with more than 800 varieties of roses, a 15-acre Valencia orange orchard and more than 120,000 plants ranging in size from 5 gallons to 15 gallons.
"People come here (and) it's like therapy," Klittich said.
Klittich said his customers and the way their faces light up at the sight of his roses are what makes it worthwhile coming to work. He and his wife Cindy have run the nursery for 20 years.
"I really like the customer, and the customer reaction is just great. People are so friendly and they're enthusiastic about getting beautiful flowers ," Klittich said.
Though Klittich mostly supplies independent retail garden centers and landscapers, he opened a little garden shop about 10 years ago to sell directly to the public. With that, the nursery even began offering various educational classes teaching folks everything from growing citrus trees to "rose care university." There's even a summer solstice class to teach folks how to keep their roses thriving in the dog days of summer.
The nursery originally grew out of his father's passion for landscaping. Otto Klittich came from Germany when he was 18 and worked in Illinois for a nursery his uncle owned. Illinois wasn't the best place for landscaping so Otto Klittich moved to Southern California.
He was a landscape contractor for 22 years in the Los Angeles area before he founded Otto & Sons Nursery using plants he'd collected over the years.
"Slowly as he did jobs, he collected plants and slowly those plants were used for newer jobs," Klittich said of his father. "First it was a half-acre, then an acre, then two acres—and then we bought 40 acres that we've slowly converted from a citrus orchard to a container nursery."
His father picked a great place to move. Ventura County is the perfect place for a nursery, Klittich said. In fact, the nursery industry is the third largest crop in Ventura County. Sunny weather year round and no frost to speak of means Klittich can keep his plants and the roses he specializes in growing vigorously all year long. Just 30 minutes from the ocean helps cool off hot summer afternoons.