Ryan Talley
Arroyo Grande, California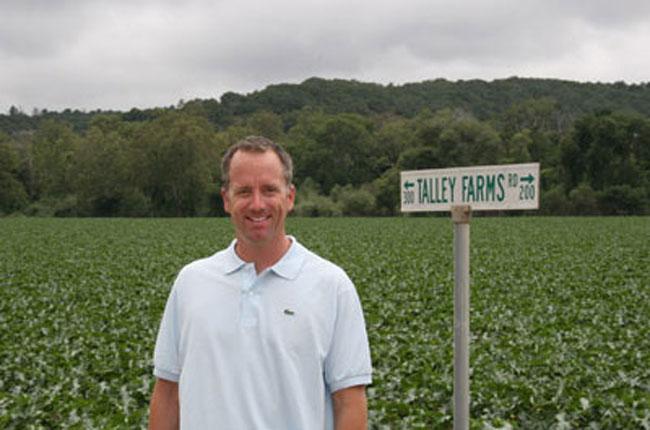 "We feed the nation and there's a sense of responsibility with that."
Family:
Ryan married his high school sweetheart, Christina. Ryan was on the basketball team and Christina was the head cheerleader. They have five children: Byron, Grant, Elliot, Catherine and Caroline. They enjoy skiing, fly fishing and being together.
History:
Just off California's Highway 101 in Arroyo Grande Valley, a stone's throw from beautiful Lake Lopez is "Talley:" Talley Farms, Talley Vineyards and Las Ventanas Ranch at Talley Farms. Ryan's grandparents, Oliver and Hazel Talley, began farming in this area in 1948. If they had a good year, they'd expand.
"It wasn't easy back then," explains Ryan, "but every year they could, they purchased more land."
Prices for produce have not gone up very much since those early years. Yet costs of production have risen exponentially.
"Each year, margins get smaller and smaller so we can never rest on what's been done before," Ryan says.
Oliver and Hazel had two sons, Ken, Ryan's father, who passed away in 1976 and Don, Ryan's Uncle, who passed away in 2006. Don Talley was a visionary, changing distribution models, improving cooling processes, continuing along his parents' path with land acquisition and development, and creating a winery. Today, Ryan, his brother Todd, and his cousin Brian are the senior managers of the Talley businesses.