Mark Kennedy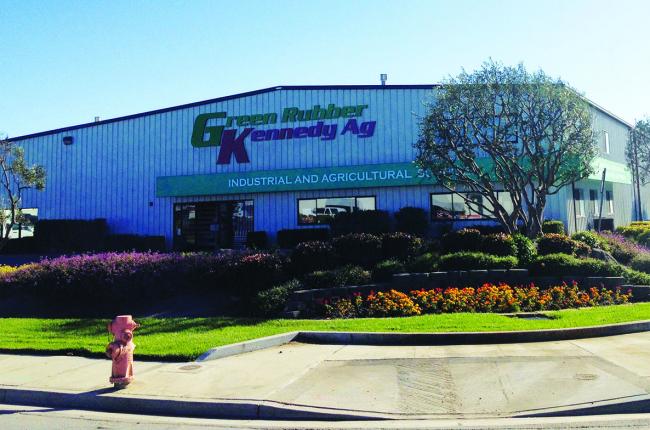 "The way the salad business has grown over the years all you really have to do is answer the phone and not screw up."
Family:
In 1990, Mark and his brother, Kirk, had the opportunity to buy a small equipment and parts store that operated in the ag space and they did so. Soon they had built Kennedy Ag into a five-store retail operation specializing in agricultural liquid products as well as plumbing supplies for salad processing facilities. "The salad business was growing from $50 million in annual sales to $3 billion in annual sales and we grew right along with it."
That same year John Green Sr. launched his company, Green Rubber, which was also a retail supplier of ag products. That firm specialized in conveyor belts and other such product lines. The Kennedy brothers and Mr. Green saw their paths cross often as they were serving the same clients.
By 2002, Kirk Kennedy had gotten out of the business and Mark saw an opportunity to collaborate with Green Rubber on several deals. That started the wheels in motion and the two men decided to merge their companies in 2003 with John Green serving as the majority stockholder and Mark Kennedy taking a minority ownership position in the new firm. "The key was that we offered one-stop shopping for the salad processor and other plants in the areas where we are located. Instead of having to run to five or six different stores, they could get everything they needed with one stop. We carry everything they need, in stock, on the shelf."
History:
Growing up in Salinas the son of an ag teacher at Hartnell Junior College, it was somewhat pre-ordained that Mark Kennedy would pursue a career in the industry. True to form, Mark got a degree in ag business management from Cal Poly San Luis Obispo and came back to Salinas intending to find some type of job in sales or marketing in agriculture.