Marco DiMare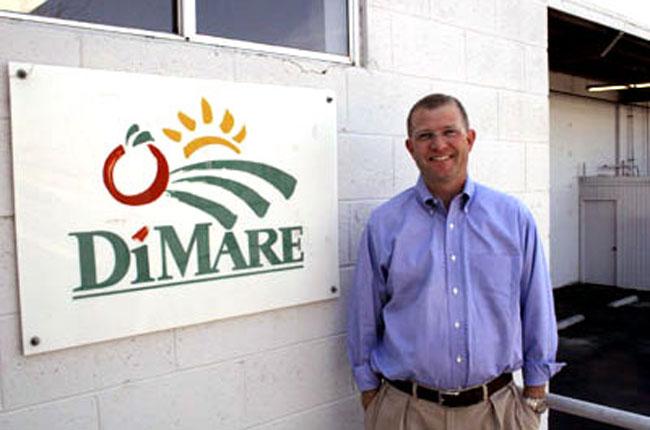 "You have to be nuts to be in this business."
Family:
DiMare was destined to be in the industry. "They put a broom in my hands when I was seven [to sweep up the processing facilities]," DiMare remembers. "When I was in high school I started working in the fields." After earning his bachelor's in history from the University of Colorado in 1991, DiMare went on to earn his MBA from the University of Southern California.
DiMare has chosen to stay in the family businesses for a number of reasons, but not the least of which is the fellowship enjoys within the industry and within the company. "I think it's the people," DiMare explained why he loves working in agriculture
"It's definitely not a boring job; no two days are ever the same."
History:
From Hale Street to Quincy market in 1930, the DiMare brand has been synonymous with fresh produce. The three brothers, Dominic, Joseph and Anthony built an agricultural company that today reaches from coast to coast with stops in California, Arizona, Texas, Illinois, Florida, South Carolina, Pennsylvania, and of course, Massachusetts. Today, Marco DiMare heads-up the company's citrus operations in Indio, California.