Loren Booth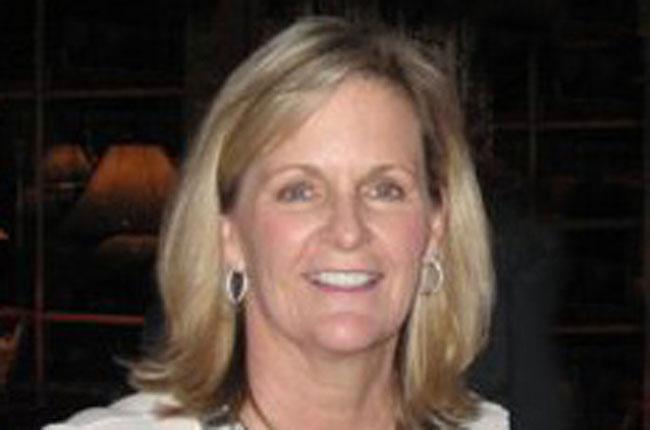 "Treat people as well as you can, and they will treat you well."
Family:
Booth Ranches is nothing like it was 20 years ago when everything was outsourced. Today, the family-owned company is vertically integrated and growing oranges throughout the California citrus belt. Over the last 10 years, additional acres have been acquired and there are Booth groves up and down the valley from Maricopa in the south to Orange Cove in the north.
Her biggest surprise of all was that she liked farming and ranching so much. "I've made a million mistakes" she says. "We've gone the wrong direction on things, but being able to create a culture of honesty and integrity and seeing people grow and being able to watch it all work is very fulfilling. We are in really great shape as a company."
But Loren isn't done yet.
"We are tearing out and replanting; we have a nursery; we have a ranch in Porterville and are redeveloping it into citrus," says Loren. "We pulled out the olives and planted it with citrus." Booth Ranches is definitely a long term adventure for Loren. She thinks her son may be interesting in working for the company in the future. He is currently finishing an MBA in Washington, D.C. and is also working on a project for his mom. "I just hired him to look at the water issue in California from a different perspective," she says, "a layman's perspective." It is a fact-finding mission that hopes to answer the question, "What are your children's children going to eat?"
She attended California State University (two years at Pomona and two at San Luis Obispo), and credits much of her success to the California Agricultural Leadership Program. "It was the best thing I ever did," she says. She graduated from the program in 1998. What she learned enabled her to see business opportunities like never before. "The program gave me the self confidence to step in and try something different," says Loren.
"I want to do one thing and do it well," says Booth. "We have expanded so rapidly, I want to get our feet firmly planted on the ground and get some laps around the track doing what we do. I want to be a first class shipper. When you buy Booth Ranch oranges, I want them to be the best."  
History:
Raised in the City of Pasadena, Booth married in the 1970s and moved to Bakersfield where she turned "her total passion" for horses into action. She ran the equestrian center at Rio Bravo for several years and also raised quarter horses, something she still does at Booth Ranches.
Her father's passion was citrus, and in 1957, he and his cousin, Loren's 'Auntie Ann,' planted their first 40 acre-grove in Orange Cove. Ann's husband was a citrus farmer and that connection brought Otis Booth, educated in engineering and engaged in the family business of newspaper publishing, to San Joaquin Valley farming.
"We just pushed that grove two weeks ago," said Loren. "It was sad, but we are replanting it next spring." Otis was active in the family farming business until his death last year on Father's Day.