Ken Lund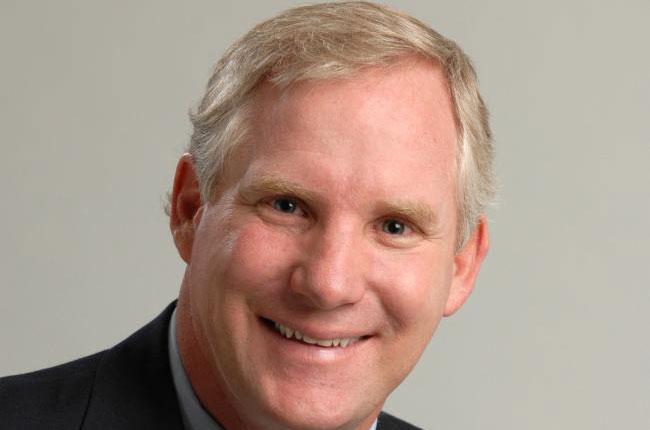 "My dad has always said be good to the drivers. They lead a tough life. We follow that philosophy and it is a fundamental that we teach to all of our new employees. It is probably why we can get trucks when they are very tight."
Family:
 Allen Lund still comes into the office every day when he is in town and is still a hands-on president and CEO. But he also spends time on his ranch in Utah and has turned over day to day management to his three sons. As vice president of operations, Ken is in charge of the IT department, marketing and the relationships with the carriers. His two brothers, David and Eddie, have split the offices in half and each manages their share of those operations.
"My brother-in-law is the CFO and my three sisters are on the board of directors."
History:
Ken Lund, vice president of operations for Allen Lund Company and son of the namesake founder, calls the history of the firm the "perfect American dream story."  Allen Lund started in the business by driving a truck hauling perishables before working his way into a desk job, and then establishing his own company.
"He had been handling traffic out of the Los Angeles office for another company but he wanted to go out on his own, even with six kids to feed. When he started, they were doing 25 loads a month. Today we have 350 employees and 35 offices."
To get started on his own, Ken said his father bought a shell of company from another truck broker. He turned those 25 loads a month into a 100 loads virtually overnight.
The Allen Lund Company added its first satellite office in 1978 in Atlanta, Ga. For most of the firm's 37 year history, growth has been deliberate.
"He opened about an office a year," said Ken. "The strategy has always been to open an office, get it to be profitable and then move on to the next venture." The company tends to promote from within and so the rate of office openings have something to do with "finding the right guy for the right area. It's more about who the people are than where they are located."
 Occasionally it has happened that two offices are fairly close together, but that does not deter the Lund Company from opening a new office if the right person is available. "If you have the right people it doesn't matter where you are. There might be a little bit of stepping on each other toes but there is plenty of business to go around no matter where you go," Ken said. In fact, as a point of reference, the firm's vice president of operations noted that his firm, which does $300 million a year in bookings, owns only 1 percent of the total transportation business. Recent office openings have included Alamosa, Col., Savannah, Ga., and Joplin, Miss. Lund said when they find the right person; the firm wants to open offices in Philadelphia, Salt Lake City and Boise, Ida.