John S. Manfre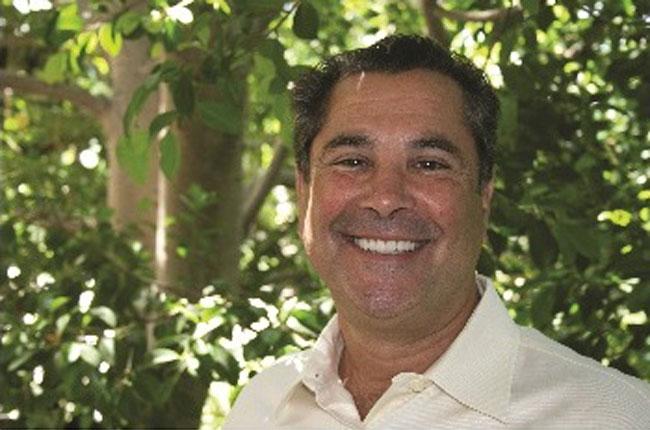 "It's always fast-paced and one of the exciting things is that you never know what's coming next. You have to be prepared."
Family:
John is a member of the third-generation, family-owned Frank Capurro and Son – a grower, shipper and marketer of vegetables. John's grandfather, Frank Sr., was a farmer out of San Francisco who came to Moss Landing in the 1920s looking for the right climate to grow potatoes. He found it, and then began growing other vegetables like cabbage and peas. His son, Frank Jr., or "Bud," (John's uncle), joined him in the business sometime in the 1940s. John's dad, Bob Manfre, married Frank Sr.'s daughter, Shirley, in the late '40s and entered the family business in the early 1950s. They ventured out of potatoes and began growing leaf lettuces and radishes. As the business developed, they started handling product for other growers and the business grew. The family grew as well.
"I started working on the ranch when I was about eight years old," says John. "We lived in town and every day in the summer and after school, my brothers and cousins (who lived on the ranch) and I would work and play there. We did all the normal things that farm kids did and worked every job there was." John attended local schools in the Watsonville area, was active in scouting attaining the rank of Life Scout, and played baseball, basketball, football, and other sports in high school.
In the '70s, John was working full-time in the family business with his brother, Mike, and cousins, Frank and Kris. "My brother Mike, helped grandpa run the farm while Frank and Kris started working in sales with their dad, my Uncle Bud," says John. "I started working with my father in the business operations. "Although we are all still involved in every aspects of the business today, Mike is still in charge of the farming operation, I am in charge of most of the business affairs, Frank is in charge of facilities and land, and Kris is in charge of grower relations and marketing."
The business continued to grow, and over the years Frank Capurro and Son expanded operations to the Coachella Valley, Arizona, the Central Valley and parts of Mexico. Three years ago, they merged their sales and shipping company with Growers Express.
"Having been a partner with my father before he passed away, my grandfather when he was in his late 80s and also with my uncle who now is in his 80s and just retired is a great accomplishment," says John. "Through all the ups and downs of this business, we are still excited about it. It is a testament to the four of us and our families that we are still together after all these years. We evolved and changed and adapted over the years in a business where you have to deal with change all the time. I like looking forward to what is happening next. It's always fast-paced and one of the exciting things is that you never know what's coming next. You have to be prepared. "
While the business occupies most of John's time, he enjoys hiking in the mountains, playing golf, and traveling throughout the Southwest with his wife, Mary, an accomplished plein-air painter. He is a sports enthusiast with a wide range of interests. But his smile grows biggest when he talks about his grandchildren, Grady and Emma. He especially enjoys visiting them, his daughter Beth, and her husband Mike, in Arizona. His son, Nick, is a professional golfer living in San Francisco, and father and son spend a fair amount of time together on the course. When Nick competes, John will also caddy for his son whenever he can.
And, John eats his vegetables! "I could be the poster boy for ten-a-day instead of five-a-day," said John, who also served on the Pajaro Valley Water Management Board in the '80s, and the Grower-Shipper Board in the '90s where he was the Chairman in 1994-1995.
But "the big story" of John Manfre's life is family and a family business still operating successfully after 90 years. "Grandpa started it, then his son and son-in-law joined him and we four boys came in and are still going strong. I believe in this business and know it will always be changing. And wherever change is going on there will always be challenges."
History:
By his own admission, John Manfre is a man who can't sit still. John is one of the nicest and friendliest people you could ever meet. And he is always on-the-go whether he is working on the "home ranch," visiting his grandchildren in Arizona or finding time to watch the Giants beat the Dodgers or root for the 49ers. For him, it is all about family and meeting every new challenge as an exciting opportunity.