Harold Weisfeld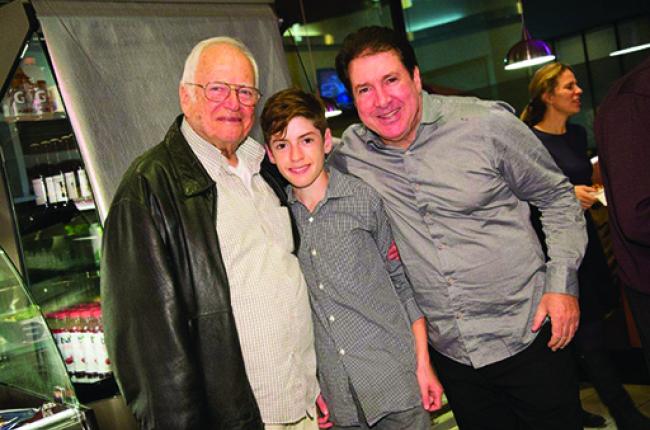 "I am never retiring. You can call me in 2024 when I'm 94 years old and I'll still be here."
Family:
"I'd spent a little time in California and I had a friend that moved to Long Beach and loved the weather so I came out here and got a job." Weisfeld worked for Mendelson-Zeller Co., a California distributor with a Los Angeles wholesale market operation, for about 18 months before striking out on his own. "On August 15th, 1958, I started Fruit Distributing Corporation, which I originally called Harold Weisfeld Company, and I've been here ever since." The 84 year old Weisfeld is not kidding. Though he sold the company to his son, Jeff Weisfeld, about a decade ago, Harold still comes into the office every day at about 5 a.m. and works the phone until noon.
Soon after the turn of this century, Harold Weisfeld said his son Jeff, who had joined him in the business many years earlier, had his own ideas as to how the run the place and it was time for the elder Weisfeld to step aside…at least as the head honcho. "It was the right time for a change," he said. "Now he gets to deal with the money and all the issues and all I have to do is sell and bring home a few nickels now and then. I still handle the citrus and the limes." Jeff handles the tomatoes and the vegetables and the company has other brokers handling other items.
Besides his son Jeff, who works alongside him at Fruit Distributing Corp., Weisfeld's other two children are also produce industry veterans. Both work at Worldwide Produce, a foodservice distributor in Los Angeles. Stuart Weisfeld is a principal in the operation while Lynde Weisfeld-Kaufman works the sales desk.
History:
Harold Weisfeld grew up in the Rio Grande Valley Texas where his father had a citrus packing shed. It was the 1930s and '40s and Harold spent a fair amount of time working in the business, and expected he'd become a produce man one day. After serving in the U.S. Army in the early 1950s, he came back to Texas and worked for a short time, but the packing shed partnership already had several families involved and frankly there wasn't room for another partner.