Harold Edwards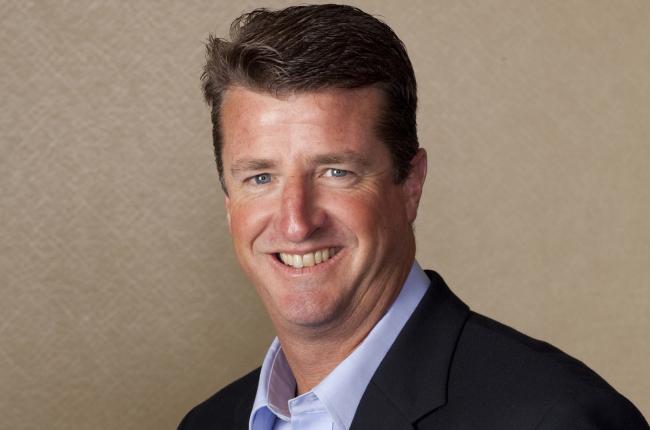 Family:
He is a fifth generation farmer from Ventura County, whose family has been farming the same land for many, many decades. He grew up in Santa Paula and fondly remembers his summers hanging out on the ranch and living somewhat of a rural life. Many of his high school friends and neighbors make up the core of the county's agricultural community. He got a good education, cut his agricultural eye teeth at a neighboring produce business and then came home to run the family business. He talks about the families that make up the business with terms of endearment.
Five generations ago, around 1880, the Edwards family came to Ventura County and began farming the land. His family's holdings grew to 5,000 acres at its peak. Like many family farming operations, he said the first generation started the business, the second generation continued it and grew it and by the third generation, kids were going off to college and leaving the farm.
In that vein, Harold Edwards joined Ralston Purina after college moving up the ranks and spending time in several different divisions including in Canada and Italy. In the early 1990s, he came back to his roots and joined Mission Produce in Oxnard where he was that company's chief financial officer for about five years through an incredible growth period. It was back to Italy after that as CFO of Ralston Purina's Italian division for another five years. When Ralston Purina was sold, Edwards came back to the United States and soon thereafter applied for the CEO position at Limoneira, where he believed his roots, education and experience could make a difference.
History:
Harold is the son of two Harvard graduates, and grew up with the privileges afforded a professional family. He went to boarding school at a prep school on the East Coast, attended a private college in Oregon and got his MBA at the well-known Thunderbird School of Global Management in Arizona. He received his hands-on business education via Ralston Purina, has extensive experience in international finance and has spent significant time working and living abroad. He is well suited to be the CEO of a publicly-traded company. He discusses strategic alliances, core competencies, leveraging the economies of scale and governance philosophy as easily as yields, varieties and labor issues.