Bruce Taylor
Taylor Fresh Foods/Taylor Farms California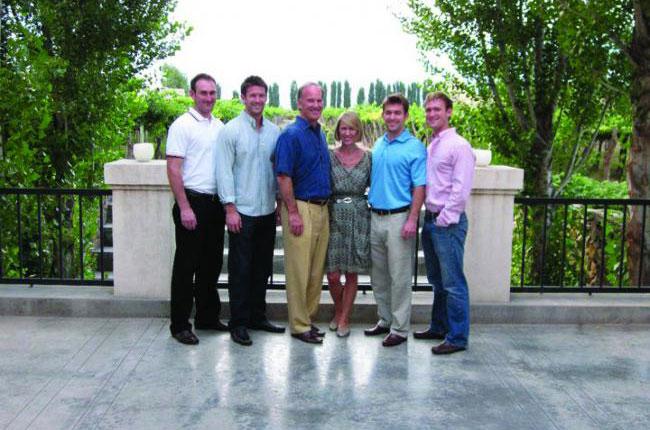 "The only mistake you can make is not learning from your mistakes."
Family:
He is named after his grandfather, Thomas Bruce Church, who became a partner in the lettuce business in 1926. Church served as chairman of Western Growers Protective Association in 1938. When he passed away in 1958, Taylor's father, Ted, led the company and laid the ground work for the salad business that became Fresh Express.
"Dad put all the building blocks in place to create a salad business," says Taylor.
"We had seed research, a farming company (Bruce Church) and a company to develop special salad bag material for freshness (Transfresh)." Taylor led the development of Fresh Express for 13 years.
"We go to the customer and say, 'Where can we help you? How can we add value to your business and your customers?'"
Taylor Farms applied this philosophy and practice with a major customer, Darden Restaurants (a.k.a. Olive Garden, Red Lobster, LongHorn Steakhouse, the Capital Grille, Seasons' 52, etc.) who have a pretty aggressive strategy about diversifying their supply, according to Taylor.
"We worked closely with them when they wanted to go into Mexico," says Taylor. "We were just developing operations there and now 50 percent of Darden's salad products come from Mexico. This has been a key to our success – being customer focused." It seems to work both ways.
The family tradition continues with Taylor's sons, two of whom, Alex and Drew, work in the business with him. Son Ted, recently married to Amy, is completing his M.B.A. while the youngest, Bruce, is an undergraduate. Keeping Dad centered is the job of Linda, Bruce's wife of 33 years.
"Linda is a great partner," says Taylor. "We share a passion for the fresh food business and Linda brings great insight." The family vacations together every year, usually fitting in a visit to one of the Taylor Farms facilities around the world.
A graduate of the University of California, Berkeley, Taylor also attended Harvard Business School, serves on the boards of the Harden Foundation and Mission Produce, and is the former chairman of the board of the Produce Marketing Association and the National Steinbeck Center. He is the new vice chairman of the Western Growers Board of Directors so is slated to follow in his grandfather's footsteps. Growers and marketers may face many of the same issues today - transportation, labor, pest control – that his grandfather faced 70 years ago but Taylor also has an interest in science and technology as well as public relations. He wants to play offense with science and technology to develop solutions for the industry.
"If we can utilize new technology to get in front of the expectations of the community, then we can get ahead of the voter and communicate to them who we are, that we are responsible stewards, and that we produce great, safe food."
History:
There's no hesitation from Bruce Church Taylor when asked about the most important reason for his success.
"What's made us successful," says Taylor, "is the partners we've had – the team members we call family. Taylor Fresh Farms is a great team of leaders where people have tremendous ability and opportunity to make decisions and do what's right. We run a very entrepreneurial organization with a decentralized structure. We believe people are motivated because they have to make decisions."
Leadership may top the bill of Taylor's attributes, but he also credits a long family tradition of innovation as another key reason his company, Taylor Fresh Foods, is now the largest supplier of fresh cut salad products in the United States with operations worldwide including nine production facilities in North America, and operations in Australia and New Zealand.