Alan Siger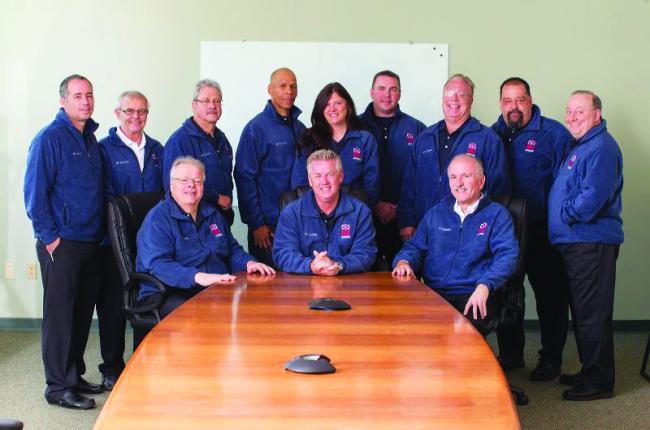 "The key to success is stay ahead of the curve."
Family:
In 1952, three men working in the wholesale produce business in Pittsburgh – Fred Siger, Ubby Cohen and Anthony Corso – opened up their own terminal market operation. "The company's foundation was built on two main items," said Alan Siger, son of Fred and current chairman of the board. "Potatoes and western fruits and vegetables."
"We worked with all the big shippers," said Alan. "We use to sell 30,000 cartons of iceberg lettuce per week at our peak. We'd have 20 loads of potatoes rolling from the Bakersfield area at one time."
In 1978, Fred Siger died suddenly. Ubby Cohen was the only partner left and they did have a buy/sell agreement in place that would have allowed him to buy out the Siger stake hold. "But Ubby was 78 at the time. He didn't want to retire but he didn't want to buy me out either. We worked side by side until 1984 when he retired and my brothers and I bought him out." Alan's brothers were never day to day active partners in the business though they remained involved in the administrative and legal end. The ownership still in the hands of Alan, his brother, Jeff, as well as the estate of the third brother, who died unexpectedly at the young age of 51.
Once his father died, Alan jumped into the industry feet first, volunteering where he could and becoming involved in industry associations. "I became the youngest chairman United ever had," he said. "I think I still hold the record."
History:
When Alan Siger was a young boy in the late 1950s, he remembers coming down to the market and helping his father out on weekends. "I remember he sent me with a truck driver to Acme Markets distribution center to help unload a truck when I was eight years old. I'm sure the truck driver got paid for babysitting me."
Through the '60s and early '70s, Alan worked at the facility during the summers and weekends but he was going to the University of Pittsburgh studying statistical analysis which he though could lead to a career in polling like what the Gallup Poll people were doing. "Then a salesman in the fruit department had a heart attack and couldn't continue working. I dropped out of college and went to work for the company…not for my dad but for one of the partners – Ubby Cohen. He was a fantastic teacher. He was one tough cookie but as honest as the day was long. He taught me a lot."